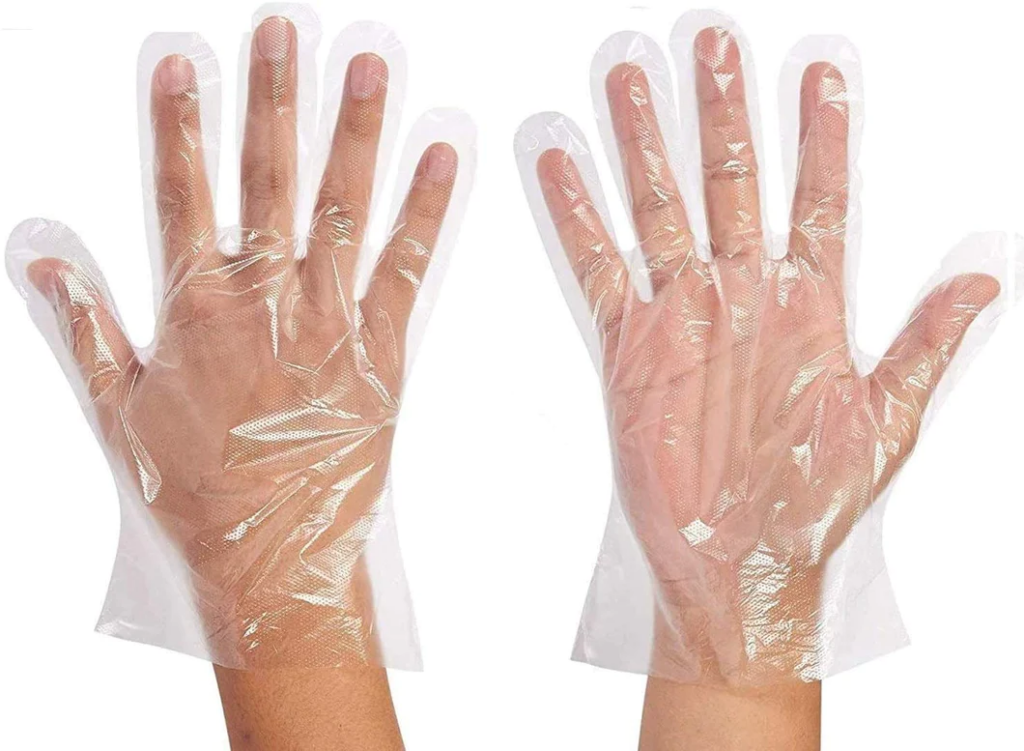 Do you need help deciding which gloves are ideal for food preparation? Or maybe, you are able to use nitrile gloves while working with food. Our in-depth guide to getting the best online disposable gloves will help you discover the answers to these questions and many more so that you can choose the disposable gloves that are most suitable for your company.
Types of disposable gloves and their characteristics
Polyethylene Gloves
Poly gloves have a very low thickness and are designed for less demanding work. They are also excellent for use in the food industry and are useful for employees who need to change their gloves often between different stages of food preparation.
Latex Gloves
Latex gloves are a fantastic option to go with since they are so adaptable to a wide variety of situations. This material is suitable for almost any application, with the exception of those that involve a high degree of risk since it contains a protein that may trigger allergic responses in certain individuals.
Neoprene Gloves
Neoprene gloves are thick and reusable. They are heat resistant, flexible, and occasionally come lined with flocking for added comfort. They are ideal for applications with a high level of risk, such as dishwashing, wet handling, and other similar tasks. You can read more about Don't know which disposable gloves are right for you? by visiting https://eadc.info/dont-know-which-disposable-gloves-are-right-for-you/
Vinyl Gloves
Vinyl gloves, which are designed specifically for food service, lack latex and are pleasant and safe to use. They are useful for typical chores such as food preparation, cooking, and serving, as well as cleaning labor that does not pose a major danger.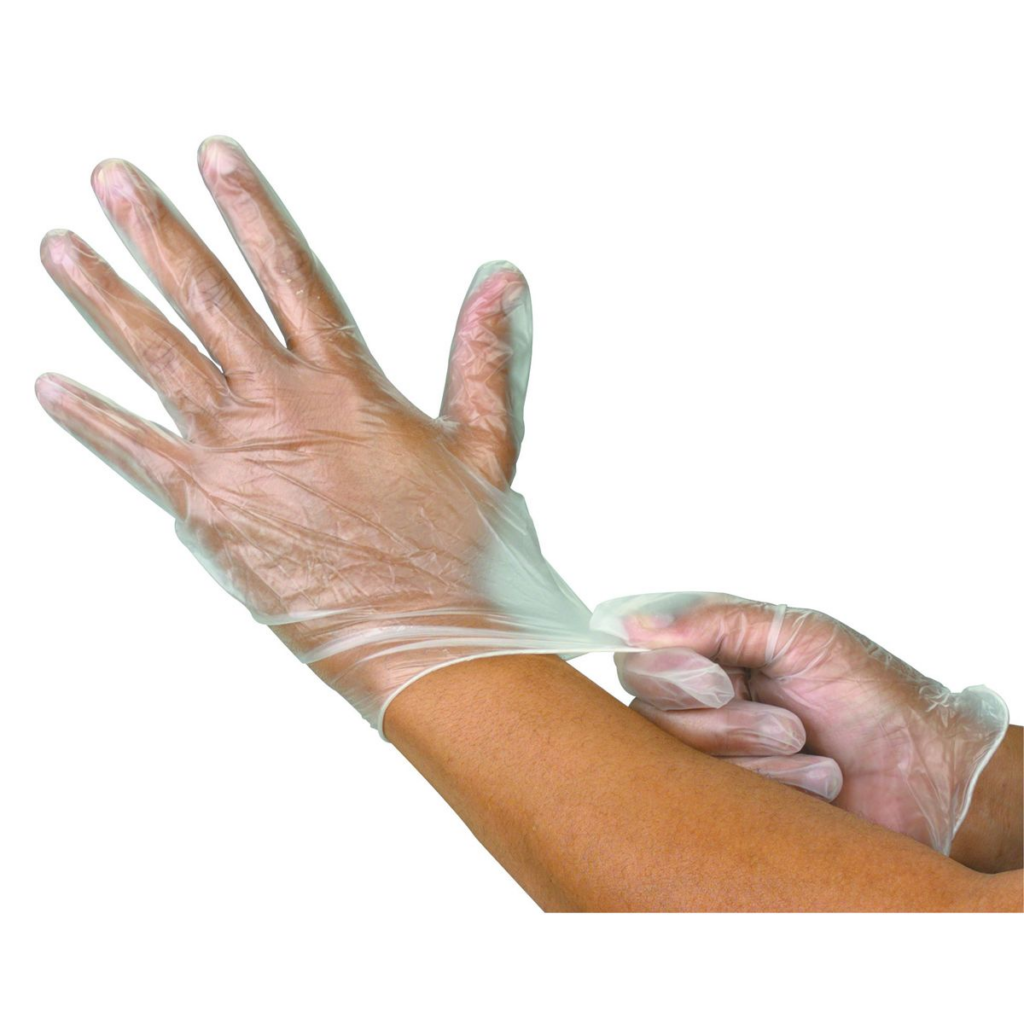 Nitrile Gloves
Nitrile gloves are available in a wide range of thicknesses and varieties, ranging from food service gloves with a thickness of 3 mils to industrial gloves with a thickness of 6 mils. Nitrile gloves are among the most adaptable gloves available. They are available in a style that is less likely to cause dermatitis and may be worn for almost any activity.
Choosing the Right Gloves for Handling Food
What are food disposable gloves made of?
Gloves designated as "food grade" include components that adhere to the standards required to be used in contact with food and food packaging. There are many other kinds of gloves that suit this criterion, but nitrile is an excellent material option since it is resistant to wear and tear and does not contain any impurities or additives.
The Benefits of Using Powdered Gloves
When employees need to swiftly change gloves, the powder may assist minimize the amount of friction and sticking that occurs in gloves, making them much simpler to put on and take off. In addition, since there is less friction involved, they are more resistant to rips and tears. Even if the powder itself is nothing more than cornstarch, you should generally avoid using powdered gloves for food-related tasks because of the high risk of contamination.
Advantages of Gloves That Do Not Contain Powder
The primary advantage of powder-free disposable gloves is that they do not leave behind a dirty residue on the hands of employees or on equipment, which is an absolute need in the vast majority of medical and culinary environments. When deciding what kinds of gloves may be used with food, you should almost always choose powder-free variants since there is a lower chance of contamination with these kinds of gloves. Because there are so many new forms of powder-free gloves that are becoming just as simple to slide on and off as their powdered predecessors, the trade-off is not significant at all.
Alternatives to Latex Gloves for States That Have Banned Their Use
To ensure the safety of those who suffer from latex allergies, a number of states have recently passed legislation that prohibits the use of latex. As a consequence of this fact, it is highly recommended that your food service organization be equipped with alternatives to latex gloves. Listed below are some more possibilities: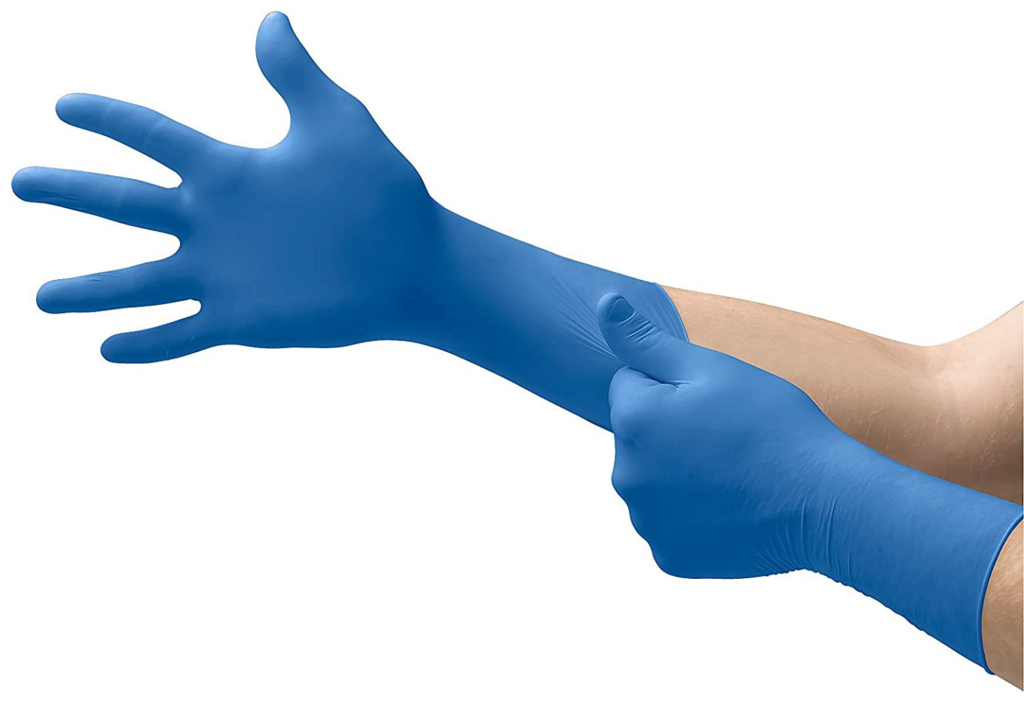 Nitrile: We consider nitrile gloves to be among the best food-safe rubber gloves available. Nitrile gloves are durable despite their thinness and provide excellent tactile sensitivity. There are variants available that are devoid of allergens, latex, and powder to cater to the requirements of your company.
Neoprene: is an excellent choice if you want to avoid the risk of allergic reactions but yet get excellent protection against chemicals, acids, and other aggressive substances. Most neoprene gloves are reusable.
Polyethylene: These gloves are a good option for light-duty jobs and the preparation of fresh food since they are inexpensive and free of allergens.
Vinyl: Vinyl gloves are comfortable for short-term usage, are great for handling food, and do not contain latex. Vinyl gloves are a good choice for food handling gloves. Click here to read about Choosing the right gloves to protect skin: a guide for employers.
Instructions for Properly Donning Disposable Gloves
Here are a few simple pointers and suggestions for donning and putting on a pair of disposable gloves.
Make sure that the gloves are not too tight. Pinching the skin, excessive sweating of the hands, overstretching the material, and having restricted dexterity are all indications that the gloves are too tiny and more likely to break.
If you have an allergy to latex, you should use nitrile or vinyl gloves instead. This will prevent you from having a reaction, which may cause your hands to become painful and dry.
Check to see that the package for your gloves has not been opened or damaged in any way.
If the gloves are damaged in any way, wash your hands and put on a new pair as soon as possible.
Disposable gloves should not be washed before being used again in the future.
Ensure that you choose a thickness level that is appropriate for the work that has to be done. While some disposable gloves Australia has are resistant to puncturing, others are designed to allow flexibility of movement and are, as a result, thinner. Some disposable gloves offer both of these features.
To reduce the likelihood of contaminating other materials by accident, you should always start a new project with a clean pair of gloves.
Final thoughts
Training sessions for employees who are required to routinely use disposable gloves are something that should be considered. Check that they are aware of and understand the implications of incorrectly using this kind of protection and ensure that you are only providing them with the best quality for them to use. Check that they are aware of and understand the ramifications of incorrectly using this sort of protection.